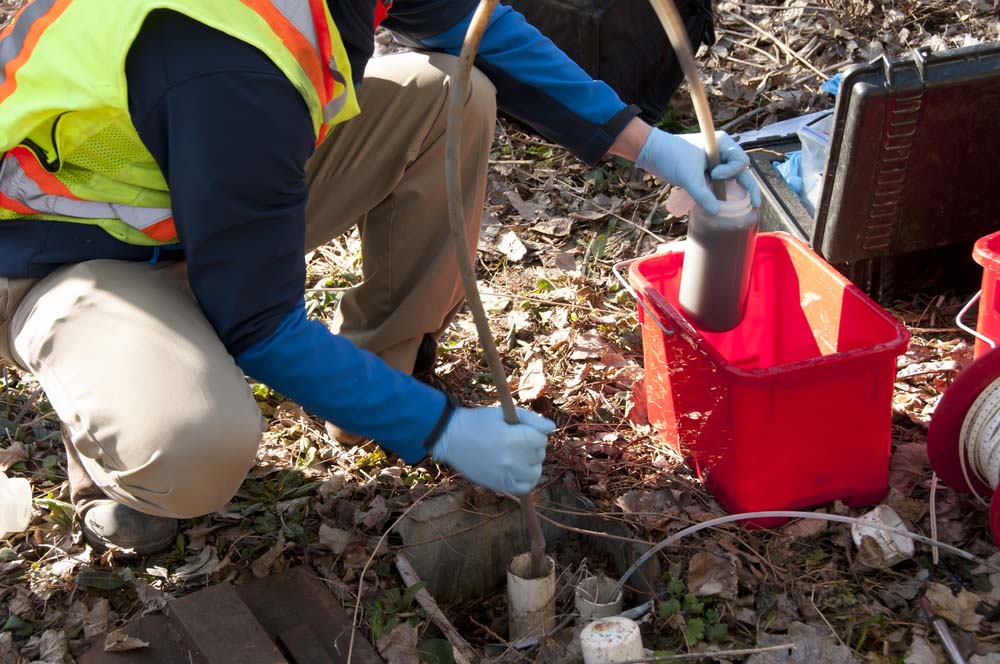 When it comes to removing oils, gasses and other contaminants from water, only the best will do. That's why OLEOLOGY uses MyCelx technology to permanently remove oils and hydrocarbons from water. Our MyCelx systems thrive where conventional decontamination methods fail, providing a fast, low-cost, environmentally friendly solution that boasts 99.9999% purity.
Numbers like those are important when dealing with PFAS, a group of emerging contaminants that are causing global concern. We're here to provide you with all of the information about managing PFAS contamination and what OLEOLOGY can do to help you.
What Are PFAS?
 Perfluoroalkyl and polyfluoroalkyl substances are a group of potentially toxic chemicals that have been used in a range of common substances. Firefighting foam is one regularly-cited product that makes use of PFAS and their resistance to water, oil and heat.
The three most common types of PFAS are PFOS, PFOA, and PFHxS. You can read more about these and OLEOLOGY's PFAS services here.
 Why Are PFAS Considered Dangerous?
Perhaps the most worrying aspect of PFAS is their unknown impact on humans and the environment. Despite research and initial suggestions, scientists are still determining the exact nature of this emerging contaminant.
While PFAS have never been produced in Australia, they may still be present in some imported products and they are under continual review by the Australian Government's National Industrial Chemicals Notification and Assessment Scheme (NICNAS)[1].
According to research so far, the primary concerns surrounding PFAS include:
their inability to naturally degrade in the environment
their potential impact on the land, meat, vegetables and other foodstuffs
their presence in human blood and organs (based on tests from the USA) and the potential to become more concentrated over time
Potential Impact on Humans
In terms of human health, PFAS may have adverse effects when consumed via contaminated drinking water. While further studies are required, some initial research has suggested that PFAS can affect:
cholesterol levels
the immune system
foetal development
fertility and hormone levels
a patient's risk of cancer[2]
 How Does OLEOLOGY Manage PFAS Contamination?
At OLEOLOGY, we offer the most effective PFAS management and removal service in Australasia. Harnessing the power of MyCelx technology and our years of water treatment expertise, we are able to reduce contaminant levels to less than 0.01 part per billion.
Our treatment solutions can be fully customised to match your operation and exceed national and industry guidelines for PFAS levels. For information about how we can assist you, explore the applications for our technology and the clients that rely on OLEOLOGY for contaminant removal.
OLEOLOGY ? a Track Record for Decontamination Success
Regardless of the type or scale of water decontamination, OLEOLOGY has an impressive track record of success. Our scientific breakthroughs have been solving significant industry problems since 2002 and we have worked on a range of impressive projects.
For example, when we developed a treatment system for contaminated manhole contact water, our MyCelx cartridges never failed to meet the discharge limit of 2 parts per billion for PCBs in discharged water.
Contact Us for PFAS Solutions across Australasia
For a PFAS removal service that meets your operational needs, contact OLEOLOGY today. Call 1300 948 756 to discuss your water treatment needs.
[1]http://www.epa.vic.gov.au/your-environment/land-and-groundwater/pfas-in-victoria
[2]https://www.atsdr.cdc.gov/pfc/health_effects_pfcs.html
https://oleology.com.au/wp-content/uploads/2018/10/PFOS-PFOA-Contamination.jpg
664
1000
manager
https://oleology.com.au/wp-content/uploads/2019/02/logo.png
manager
2018-10-03 02:43:15
2020-05-18 10:08:59
PFAS contamination - deadly, and hard to remove