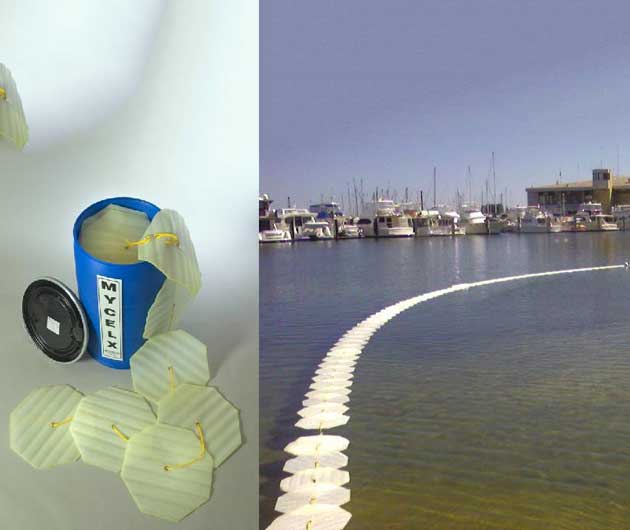 Having a quality wastewater treatment system is essential. If a local council invests in a stormwater treatment system, the community expects it to effectively protect local environments. For companies in the mining or agricultural industry, water is a precious and heavily used resource. An effective water treatment system is important to reduce operational costs. As a result, organisations should make every effort to explore their options when it comes to water treatment technology.
OLEOLOGY has engineered water solutions in Australia since 2002. OLEOLOGY's water treatment solutions stand out in the market because they were developed with scientific breakthroughs seen nowhere else in the industry. Our award-winning systems have a strong reputation and track record of success, utilised by major companies like BHP Billiton, Shell and Rio Tinto as well as various local governments including the Perth City Council.
Innovative, Patented Technology
The MyCelx polymer is a patented creation that has changed how water is treated. Traditional systems often rely on mechanical methods to separate pollutants like oils and hydrocarbons from water.
The MyCelx polymer binds permanently with oil, removing it from the water at a level of 1 ppm and lower. This represents a clean water solution that offers a level of treatment previously unheard of. This is exclusive to OLEOLOGY water treatment technology.
Environmentally Friendly
OLEOLOGY prides itself on offering environmentally responsible technology that minimises energy consumption and limits the risk of pollution as far as possible. The technology and water quality is so consistent it has been certified by Lloyd's Register UK for oily water treatment and discharge into marine environments.
Our manufacturing process is as green as possible, with 100 per cent of raw products being converted into finished goods. Our technology is focused on recycling or lowering the disposal rate of by-products more than any other water treatment technology on the market.
Easy and Effective
The goal at OLEOLOGY is to provide water treatment technologies that are advanced but simple to use. With our water treatment technology, we can guarantee:
No sludge waste
No liquid waste
No visible oil sheen
Instant and permanent oil removal
No additional pump requirement
No mechanical or electrical moving parts, and
A process that is simple, safe and easy to use.
Once we custom design and manufacture a treatment solution for our clients, we can install it as a "plug and play" set up, meaning it can be operated by existing staff with very little training and no complex control panels.
Strong Track Record
Our water treatment solutions are internationally proven with more than 500 oil removal installations. We have proudly deployed and implemented our technology in more than 100 installations in major oil, petrochemical, gas, power, utility, government, military, and manufacturing industries.
Get in touch with OLEOLOGY today if you require an effective and affordable water treatment process in Australia or overseas. For more information, call us today on 1300 692 359 or contact us online.
https://oleology.com.au/wp-content/uploads/2019/10/spill4.jpg
530
630
manager
https://oleology.com.au/wp-content/uploads/2019/02/logo.png
manager
2017-09-07 00:21:14
2020-03-23 21:22:33
Why Choose OLEOLOGY to Treat Your Water?