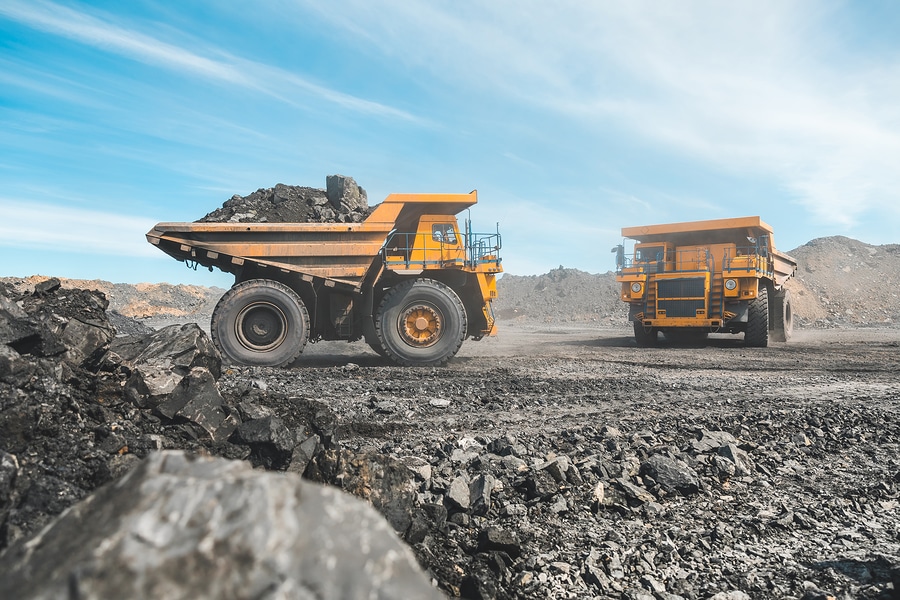 Water management is one of the most critical issues faced by businesses that operate in remote locations. This is especially true in Australia, where 80 per cent of all areas receive less than 500mm of rain annually[1].
When it comes to remote operations such as rural mining sites, businesses have a responsibility to ensure they have access to all the potable water and wastewater they require. Governments and other bodies also have a responsibility to ensure that water use in these areas remains complaint to avoid undue environmental and social effects.
As you will see in this article, water use in remote locations such as mining sites may be heavy, but with the right technology, remote operations can manage this challenge.
The Mining Industry and Water
According to the Australian Bureau of Statistics, the mining industry was responsible for 768 gigalitres or 4.4% of Australia's total water consumption in 2014-2015. This means that almost 1/20th of Australia's water – across every industry, household and government – was used by this one industry.
This is a staggering figure alone, but it's even more impressive when you consider that the "vast majority of Australian mineral resources are remote in nature"[2]. The WA Government states that basic resources, including water, may be limited in these locations[3]. They stress that quality drinking water must be available with "an appropriate onsite wastewater system" if sewerage systems are not present[4].
What Remote Mining Sites Use Water for
When it comes to water, both quality and quantity play a role in mining operations. For some operations, miners simply need enough water to get the job done, while for many others, the quality of the water is absolutely essential. Quality is also a driving factor when it comes to meeting minimum standards and completing water discharge in an environmentally friendly manner.
Among other things, mining sites use water for:
processing purposes such as wet screening
dust suppression
use in mining camps
exploration
cleaning vehicles, surfaces and other amenities
drinking purposes (for fresh, potable water only)
other non-drinking purposes, such as toilets and washing hands
Where Does Water for Remote Sites Come from? 
Remote mine operations often rely on surface water, groundwater, or reused water supplies from local rural communities.
In practically all cases, water recycling and decontamination are essential to mining operations, especially rural operations. In fact, some mines recycle up to 80% of all the water they use[5], demonstrating how essential these processes are. A tailored wastewater treatment system gives remote mines access to water they need, increases their overall efficiency, and ensures that environmental compliance requirements are met.
 Managing Water Treatment in Tough Conditions
Whatever your technical situation may be, OLEOLOGY can use MyCelx treatment technology to achieve superior results for your operation. Take, for example, our work with a major iron ore mine in Western Australia's Pilbara Region. This client required water for a range of purposes and their current system wasn't achieving compliance requirements for discharge onsite.
Using MyCelx technology, OLEOLOGY implemented a system that reduced the need for resources and manpower and supplied compliant water for dust suppression. This system was also built to withstand storm events or major wash downs or water inflows, maintaining effective and affordable operation without compromising water discharge quality.
Learn more about OLEOLOGY's water treatment services for mining or ask us how our installed systems have benefited many remote locations. Call 1300 948 756 or contact us online to discuss your needs.
[1]https://www.evoqua.com/en/about/Australia/Documents/AWA-Water-Journal-Water-in-Mining-Feb-edition-2014.pdf
[2]http://mininglink.com.au/remote-camps
[3]http://www.dmp.wa.gov.au/Safety/Guidance-about-working-in-remote-6723.aspx
[4]http://www.dmp.wa.gov.au/Safety/Guidance-for-mine-sites-6988.aspx
[5]https://www.evoqua.com/en/about/Australia/Documents/AWA-Water-Journal-Water-in-Mining-Feb-edition-2014.pdf
https://oleology.com.au/wp-content/uploads/2018/11/bigstock-Large-Quarry-Dump-Truck-Loadi-286017160.jpg
600
900
manager
https://oleology.com.au/wp-content/uploads/2019/02/logo.png
manager
2018-11-21 03:46:39
2020-05-18 09:51:25
Managing Water on Remote Sites