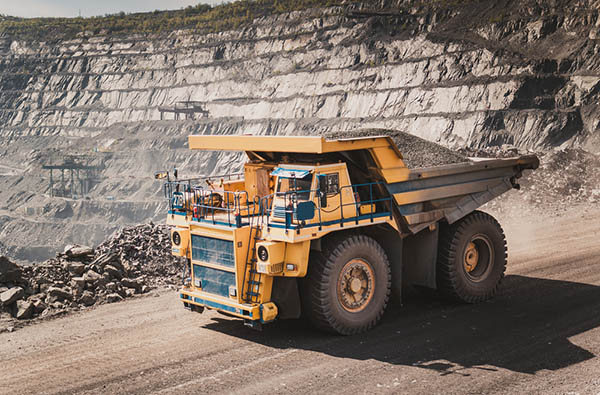 Environmental contamination is a major concern for a number of industries around Australia. Regulations, social responsibility, and the future sustainability of industries are key concerns driving the need for effective water treatment technology.
OLEOLOGY has developed a number of patented solutions that can remove pollutants from water, including oil, gas, odours, dust and dangerous chemicals like PFOS and PFOA. Our solutions are being utilised by a number of industries across Australia, some of which we'll look at below.
Mining
OLEOLOGY has implemented our water treatment technology for several applications such as Iron ore and Coal Mining . Mining companies operate under strict compliance requirements for treating water onsite before releasing it into the environment. The challenges and associated costs become far greater for mining companies when site activity increases or the waste water changes.
We help these companies by offering a compliant, cost-effective, sustainable water treatment solution that removes gross oil and solids from water down to 1 part per million (ppm). This water is clean enough to reuse in heavy vehicle wash bays before being disposed of.
Marina
Marinas, boatsheds and slipways form part of another industry associated with significant risks of environmental damage. Fuel and oil spills, bilge water release, poor cleaning facilities and improper storing of waste can all threaten marine environments and the commercial and recreational activities that rely on them.
OLEOLOGY offers easy and effective solutions to all these problems, including Rapid Deployment Booms to contain oil spills and onboard or onshore bilge water treatment. Offshore water treatment systems can be used in wash bays to recycle water and they are capable of removing oil and other contaminants.
Local Government
Every time it rains, there is a risk of contaminating the environment with storm water runoff. This is an issue that local councils all around Australia must grapple with, particularly those close to sensitive environmental landmarks like rivers and lakes. The City of Stirling, for example, has taken strong action to prevent Perth's largest lake being contaminated by storm water runoff.
OLEOLOGY helps various local councils treat stormwater using our MyCelx products. Hydrocarbons and other unwanted matter can be captured in storm water collection drains before being released. OLEOLOGY has also implanted tree collars at the base of trees in a major Perth location to capture oils and prevent them passing through to the tree's root system.  This in turn has protected the river and saved the health of the trees for a long term investment.
OLEOLOGY Water Technology
OLEOLOGY offers effective and affordable water treatment solutions across Australia and Internationally. We can assist governments, mining companies, petroleum companies, marinas and any other industries associated with contamination risks. Our clients include Shell, BHP Billiton, Rio Tinto, Baker Hughes, Whitehaven, City of Perth, NSW Maritime and more.
By reusing water, companies can lower costs and their carbon footprint while ensuring they are fully compliant with environmental laws. We can custom build a solution to suit your specific treatment needs that is scalable and built to meet any flow rate and discharge requirements.
To find out more, call us today on 1300 692 359 or contact us online.
https://oleology.com.au/wp-content/uploads/2017/09/Top-3-Industries-in-Australia-Using-OLEOLOGY.jpg
395
600
manager
https://oleology.com.au/wp-content/uploads/2019/02/logo.png
manager
2017-09-30 05:27:25
2020-05-18 10:08:26
Top 3 Industries in Australia Using OLEOLOGY