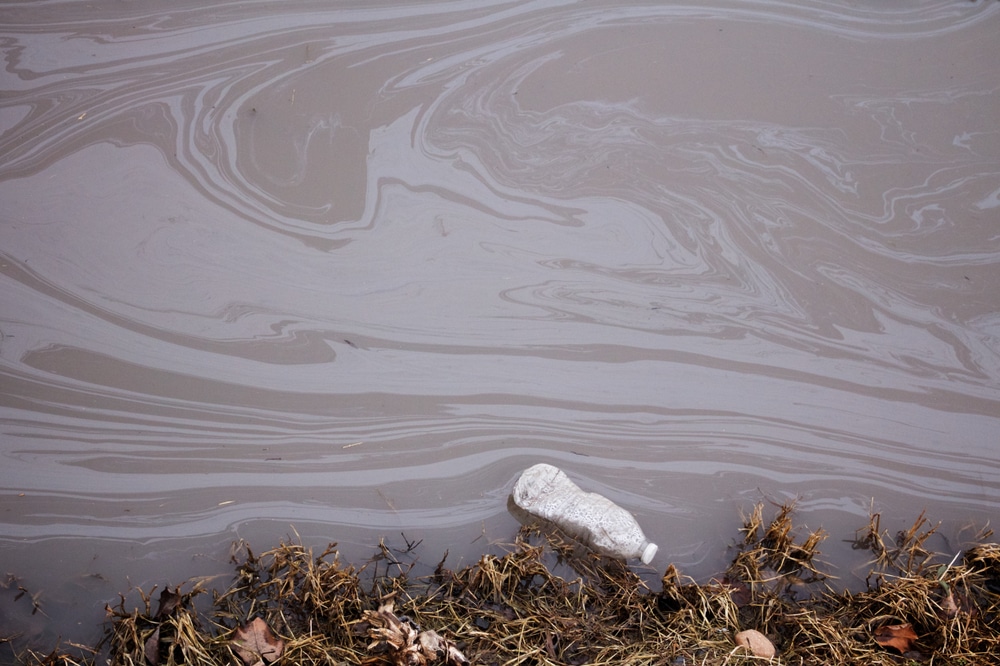 Australia's oil and gas industry is one of the largest in the world and one of the most important in our national energy landscape. According to 2015 statistics, Australia was third in the world for exporting liquid natural gas, sending more than 30 billion cubic metres abroad. The same statistics identified oil as Australia's primary energy source (38%), ahead of coal (32%), gas (24%) and renewable energy (6%)[1].
Water treatment is one of the most important aspects of the oil and gas industry for both compliance and operational purposes, businesses require nothing but the best.
This is where OLEOLOGY's MyCelx oil-water separator technology comes in.
Regulatory Compliance with OLEOLOGY
The regulatory framework that governs oil and gas operations in Australia is both strict and complex. Along with Commonwealth regulations, states and territories demand the highest standards of all industry operators[2].
companies operating in the oil and gas sectorare required to develop an environmental plan  that outlines prevention of and response to water contamination. Contaminated water that enters the environment can lead to serious degradation as well as legal and financial ramifications for responsible companies.
At OLEOLOGY, our MyCelx water treatment system effectively removes contaminants from water, including oil and hydrocarbon removal. In fact, our technology removes oil and hydrocarbon to less one part per million,  substantially below the (state/Commonwealth) legal requirements.
OLEOLOGY solutions are environmentally friendly, low maintenance and fully customisable to meet your needs.
Achieving Operational Efficiency for Your Company
 As well as meeting your legal requirements and avoiding financial penalties, OLEOLOGY's MyCelx technology can enhance your everyday efficiency. Here's how:
Improved Water Recycling
Water contamination isn't just a potential legal hazard ? it's also a wasted asset.  OLEOLOGY's ability to almost completely eliminate contaminants is essential for recycling your wastewater and transforming it into an industrial asset.
Recycled water with contaminant levels that have been reduced to less than 0.0001% can be used for a range of purposes. This enables you to complete many on-site tasks without having to waste additional fresh water.
Extra Asset Recovery
 As well as giving you access to clean, fully compliant water, OLEOLOGY's water filtration technology gives you access to the assets you wanted to begin with. With a portion of your assets combined with contaminated water, you are constantly short-changing yourself in oil and gas operations. These losses may seem insignificant, but in large and ongoing operations, their value accumulates quickly.
Only choose the best when recovering your oil and gas assets. MyCelx water filtration technology can separate and extract almost all of your assets, representing significant operational enhancements.
About OLEOLOGY 
OLEOLOGY's industry-leading water treatment systems represent an environmentally responsible, oil-free, sustainable water treatment. Our water filtration systems ensure superior oil removal for a range of applications, including land-based and offshore oil and gas operations.
Operating throughout Australia and New Zealand, OLEOLOGY can upgrade or replace existing industrial wastewater filtration systems with a low-cost, superior solution.
Ensure complete operational compliance and efficiency. Call 1300 692 359 or enquire online today.
[1]https://www.appea.com.au/wp-content/uploads/2016/06/Key-Stats_2016.pdf
[2]https://www.shale-gas.com.au/environment/regulation-and-licensing/
https://oleology.com.au/wp-content/uploads/2018/08/Order-5072-Image-1.jpg
666
1000
manager
https://oleology.com.au/wp-content/uploads/2019/02/logo.png
manager
2018-08-30 04:44:19
2020-05-18 09:59:38
With Oil and Gas Water Filtration, the Bottom Line Is Nothing but the Best